Garage Door Replacement - Garage Door Installation - Garage Door Design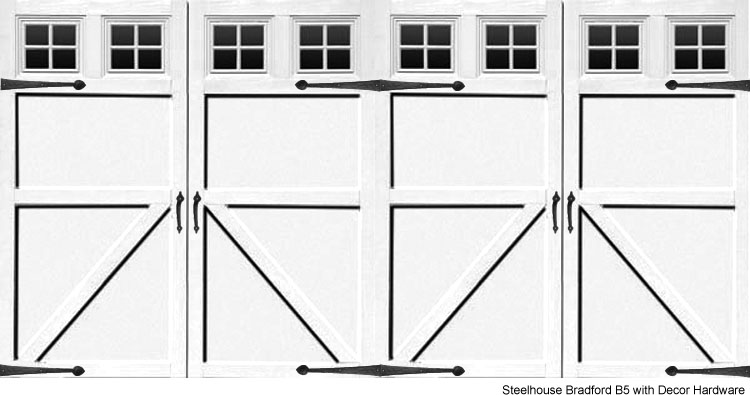 The STEELHOUSE™ Carriage House Door will have an immediate impact on the curb appeal of any home. The available designs of the STEELHOUSE™ Door brings the traditional look and design of the old style wood carriage door without the problems that were once associated with the older wood door. At half the cost, half the weight, and with a maintenance free exterior, you cannot make a better investment in your home's exterior appearance.
NEW STEELHOUSE™ WOODTONES
Complete the look of your new STEELHOUSE™ Carriage House Garage Door with the color and style of WoodTones. Get the look of a solid wood door with the maintenance-free durability and strength of steel. The natural beauty and warmth of wood will give your home greater curb appeal and value.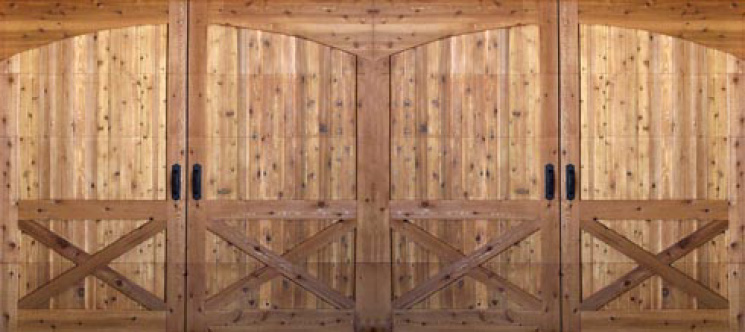 The Woodie Plank™ Series garage doors are the ultimate in classic craftsmanship combined with modern engineering. From old style carriage house to contemporary styling, the doors are manufactured to your standards and specifications. With a distinctive style and a longer life span, hand-selected tongue and groove 3/8" thick Western Red Cedar siding is 1" x 6" nominal laminated to a 2" thick insulated 24 gauge pan door with PVC back insert. The doors can be further enhanced with a variety of classically finished decorative hardware and window designs. A Woodie Plank™ Series garage door can be an important design element, complimenting and enhancing your home's appeal and value. First United Door Technologies is committed to creating new ideas and innovations in residential garage doors. That is what the Woodie Plank™ Series door delivers.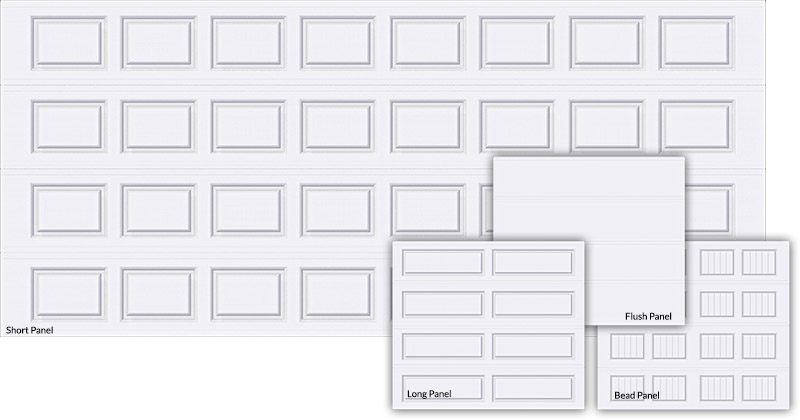 The Universal Series are cost-effective steel garage doors manufactured for strength and longevity. The Universal Series offers various models of garage doors, with short panel, long panel and the unique bead board raised panel embossments. A flush panel is also available in some gauges. These are cost effective garage doors produced with exceptional quality and workmanship, using only the finest manufacturing components. These are embossed with a woodgrain texture finish accented by the panel design.
The Universal Series garage doors set the standard when it comes to beauty, durability and value.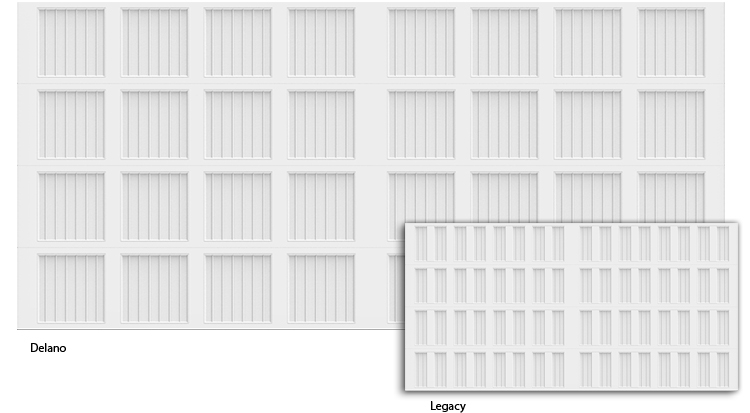 SteeLite® is an alternative design for the price conscious consumer who understands a garage door's impact on the curb appeal of their home. A unique design that are sure to delight the most discriminating homeowner. Optional designer window treatments and decorative hardware are also available.